LINKEDIN ADS
Master the power of the world's first professional social network with our LinkedIn Ads agency
With more than 690 million users worldwide, including 20 million in France, LinkedIn is the leading professional network.
Do you want to build a community keep them coming back for more? Reach new leads for your products and services?
LinkedIn Ads offers ultra precise targeting capabilities for a particularly engaged audience, making the platform an essential visibility lever for your Social Ads campaigns.
more than
68%

professionals in France
more than
+850K

Current opinion leaders
Visibility
Access to a business arena to increase brand and product awareness
Audience
Engage with a highly skilled audience using targeting capabilities
Commitment
Build, and communicate with your community throughout your customer journey to keep them coming back for more
Targeting and audiences on LinkedIn Ads
Whether you're B2B or B2C, LinkedIn Ads gives you highly accurate targeting capabilities to reach your audience
If 70% of buyers rely on content to influence their financial choices, then you must engage the consumer with the right content throughout their decision-making process. Our LinkedIn Ads agency helps you transform the customer experience and journey by communicating with a common theme. This is crucial to changing the perception of your brand. It is estimated that prospects will engage with 10 pieces of content on average before these influence their decision. Audiences exposed to messages that increase brand awareness followed by acquisition messages are 6x more likely to convert. Whether your business is B2B or B2C, LinkedIn Ads offers exclusive targeting opportunities to achieve your growth goals.
Socio-demographic criteria and interests
Mathilde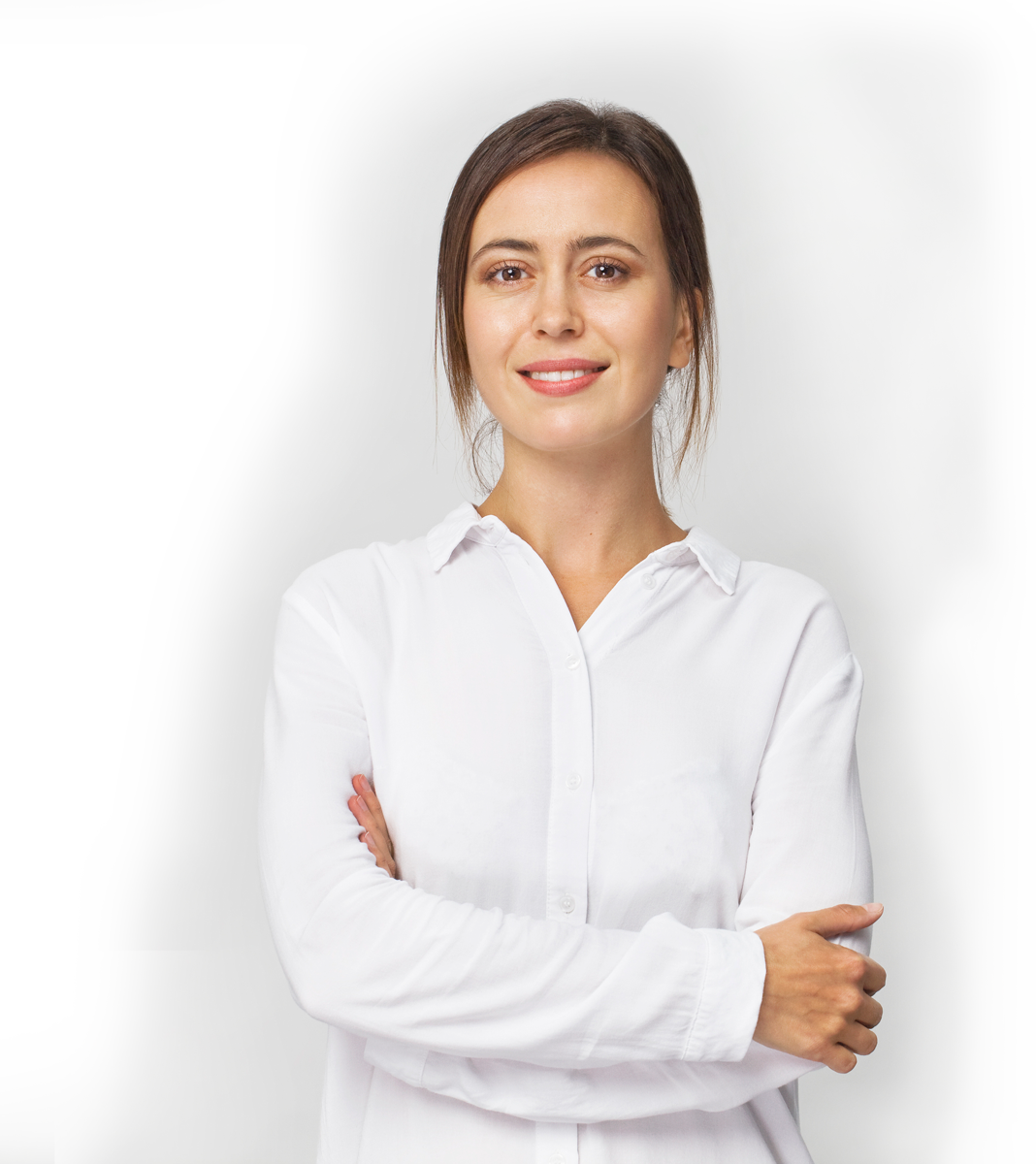 Remarketing and custom audiences
Contact
Targeting
Account
Retargeting
Website
Retargeting
Custom
Segment
Lookalike
Targeting
Data
Integration
Possible strategies via LinkedIn Ads
Support your prospects throughout their decision making process
The awareness phase makes your brand and product more visible. Awareness campaigns are focused on the number of impressions and can reach more than 630 million professionals. This is a platform that fits perfectly into the strategy of BtoB companies.
In this awareness phase, we can identify three achievable objectives:
Scope: Increase your reach and show your content
Number of subscribers: Increase your subscriber base and your community
Engagement rate: shares, likes, comments; get interaction on your content
What kind of content?
Practical guides
Useful tips and trend insights are the best-performing formats on LinkedIn
Tips Lists
Concise and easy to read, they correspond to the expectations of information consumed efficiently and quickly
Searches and investigations
Data and information by sector presented as key figures to support informed decision-making
Graphics
Highlight key points for sharing high value-added data quickly and clearly
Videos
Another engaging format for your audience, LinkedIn now lets you integrate your videos directly into posts, with auto-play triggering
An awareness campaign is designed to make the user interact with your ad. This allows you to create engagement through likes, comments, shares or clicks to your website.
A high engagement rate simply gives visibility to your advertising, website and brand.
It is also possible to promote product or brand storytelling with video format.
What kind of content?
Introduce products and services
Share your offers more simply, directly in the newsfeed with a less conventional tone. These formats redirect straight to your landing pages to offer more information, rather than just a product-only ad
Mention the benefits
Offer added value! Tell your audience how your product or service can help them by highlighting the benefits in your slogan or via your visuals
Focus on new developments and innovation
On LinkedIn, you're talking to a prescriptive audience, who are particularly keen on new products or technological innovations. Ensure interest and commitment by highlighting your new and innovative services
A conversion campaign is classed as a performance campaign. The aim is to set a goal and quantify it.
There are several goals such as generating leads, downloading whitepapers or promoting job opportunities.
LinkedIn provides you with pre-filled contact forms and allows you to track the user journey through many significant actions on your website.
What kind of content?
Direct leads to a point of contact
Use sponsored ads as leverage to connect your qualified prospect directly with a sales manager, using a "be contacted" message
Promote event registration
Introduce sponsored ads that promote and encourage registration for virtual or physical events organized by your brand
Generate leads with exclusive content
Submit whitepapers, industry insight reports or relevant e-books, which require a professional email address to be unlocked
Drive conversion at the right time
Through sponsored ads providing a special offer to users in the conversion phase
LinkedIn Ads
formats
No LinkedIn Ads strategy is successful without relevant content!
Choose the most appropriate formats for your audience.
Dynamic Ads, Sponsored Messaging, Ads Videos, Sponsored Content, Text Ads and Carousel Ads are all new advertising tools that LinkedIn offers to reach the ideal BtoB audience. All formats are optimized for different purposes and allow users to interact with them in a unique way. Our LinkedIn Ads agency advises you on the message to use and the best strategy to achieve it!
Build brand awareness and drive leads with LinkedIn Ads sponsored content
Sponsored Content (Images Statiques)
Interact with your prospects from relevant content. Visual & native formats support you every step of the way
Sponsored Video
Build brand awareness with a unique target with this immersive and engaging format (View rate 27%, Completion rate 25%)
Carousel
Another type of sponsored content promoting storytelling. Use it to engage your target better with multiple images (CTR 0.5%, 10 screens maximum)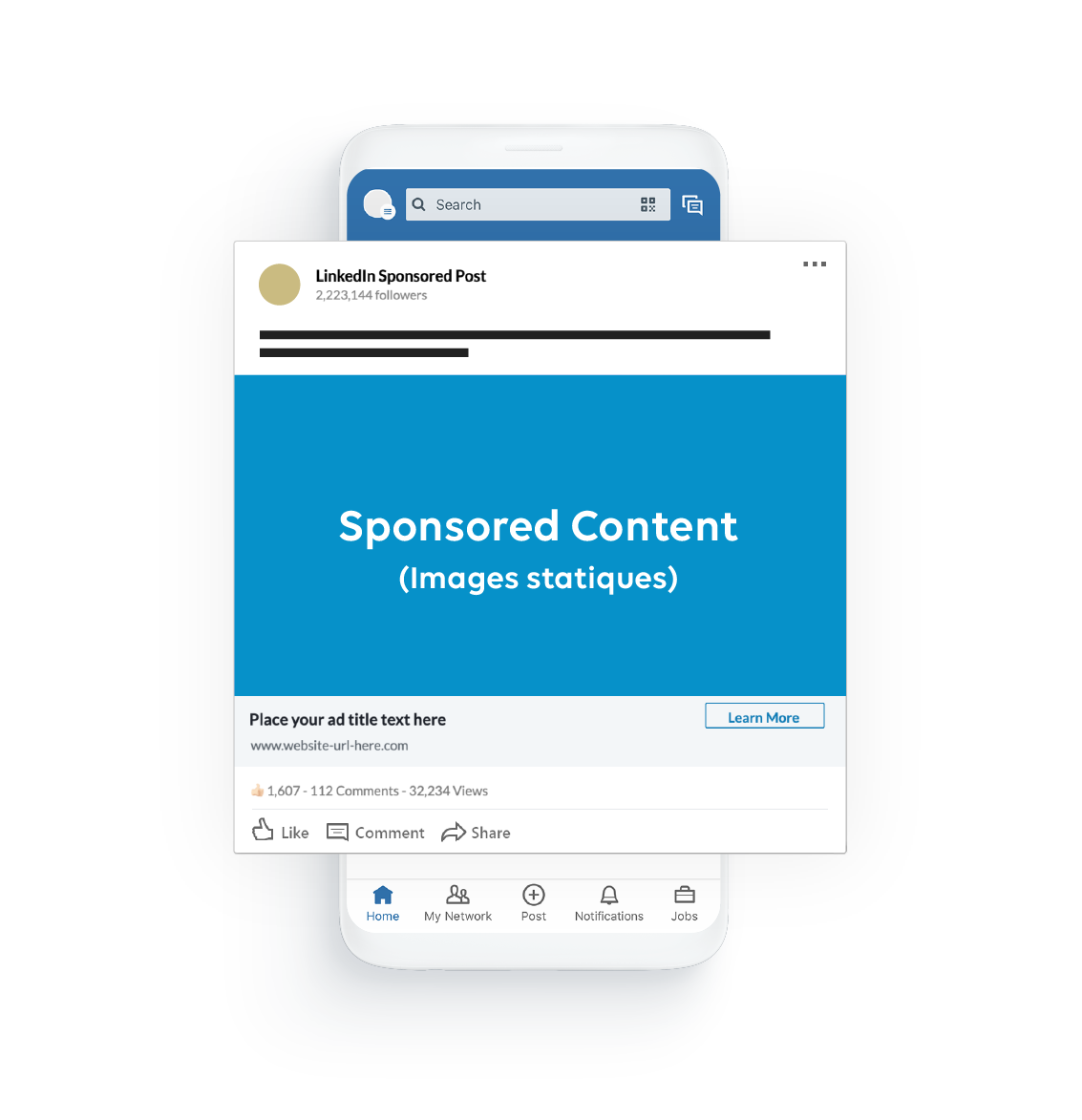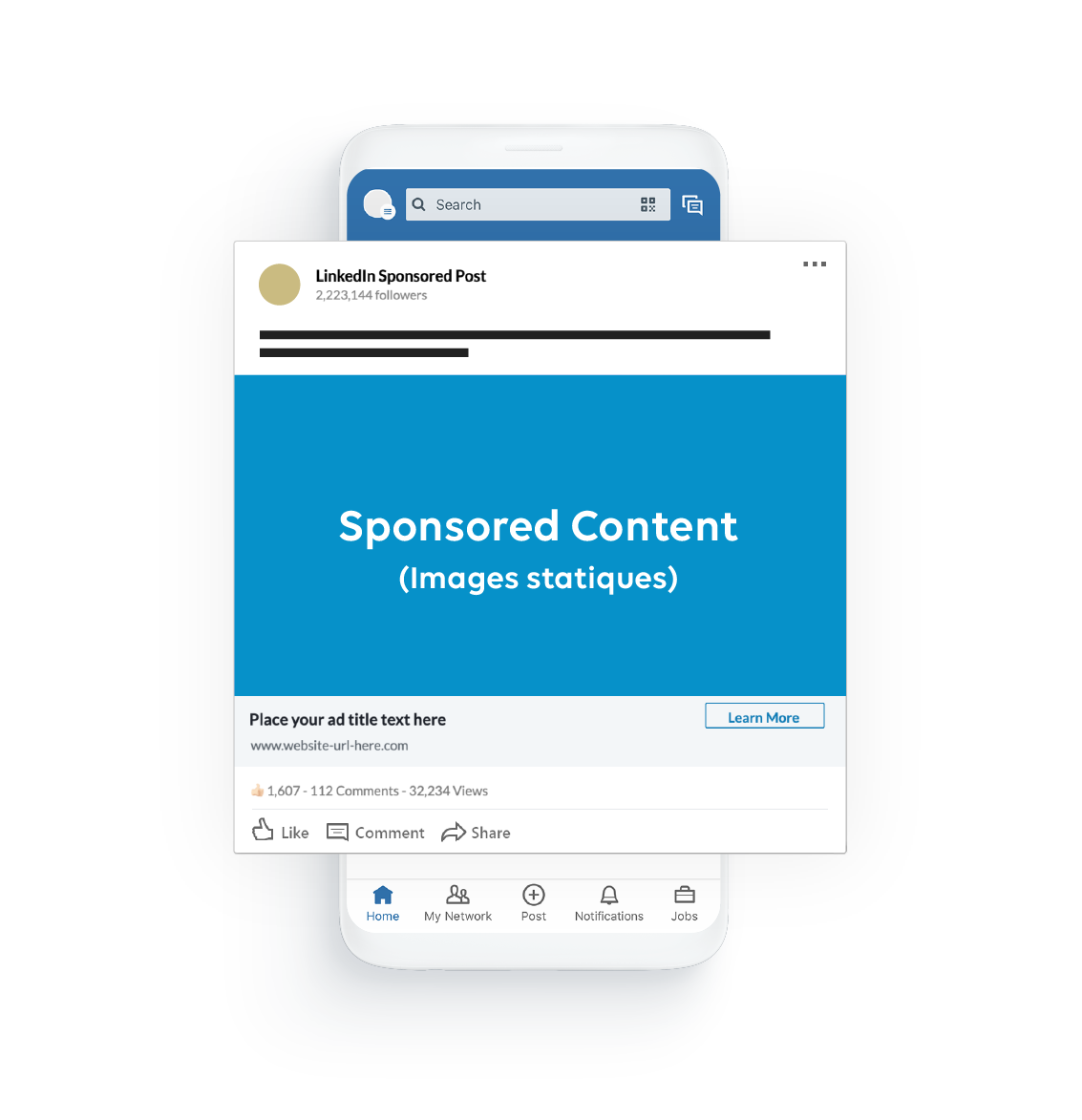 Get leads with Lead Gen Forms on LinkedIn Ads
It captures quality leads with forms containing up to 7 pre-filled fields (fill rate 3X higher than a desktop form).
Sponsored Messages: Send personalized messages to your audience in their LinkedIn inbox
Message Ads
Send private messages tailored to the people most important to your business. Deliver a targeted message with a single CTA (Opening Rate 30-50% et CTR% 3-5%).
Conversation Ads
Present multiple offers and types of content within the same message, with multiple CTAs for a personalized and engaging experience.