Media purchase / programmatic display / RTB
Focus on the programmatics that now represents 2/3 of the Display!
Today, the Display's various purchasing techniques enable you to meet all advertisers' objectives, be it traffic, performance or visibility. We adjust your strategy according to your objectives from a media planning (visibility/notoriety) or audience planning (finer targeting, performance, returns on investment).
The Ad's up trading desk, a programmatic agency, relies on the DSP DoubleClick Bid Manager to buy live programmatics, but also at auction in real time. Through Ad-Exchanges, we find the best locations and audiences for you at the best price.
The programmatics now accounts for 2/3 of the display
Advertisers can target specific audiences, specific types of sites, and use banner or video formats in mobile, tablet and computer environments. Ad's up uses Google data, 1st party data, data publisher (2nd party), and data from DMP partners (3d party) to target user profiles that match your target heart.
Whether before, during or after the act of purchase, we analyze the interactions of each point of contact with a global and cross-cutting vision. Ad's up accompanies you to create a synergy between search and display levers, adapted to your business model.
Display shopping methods
Open Auctions

Hundreds of buyers competing

Private Auctions

Invitation-only auctions

Preferred Deals

Fixed price, one-to-one deal

Programmatic Guaranteed

Deal direct, broadcast in programmatics

Traditional tag-based

Deal direct, broadcast in the traditional way
AD FORMATS
RESPONSIVE ADS
New generation of ads that replaces the old format of text ads. With this flexible format, create ads that automatically adjust their size, appearance and format to fit the available advertising spaces.
... Read more
STATIC OR ANIMATED IMAGE ADS
Use graphics and animations in your ads by importing your own graphic banner games.
DYNAMIC DISPLAY ADS
If you don't have a created agency or web designer on hand, the Google Ads interface lets you create custom banners that capture the graphics on your website. Your charter is respected and you can start broadcasting immediately on Google's huge Display network.
Thanks to dynamic ads, you can also automatically create rich-media ads which are adapted according to the geographic location of the user as well as the content that they are looking at. You can thus deliver a more effective message. On your marks, get set, advertise!
... Read more
LIGHTBOX ADS
Enjoy an attractive and interactive ad format to reach, please and engage people. You only pay when they interact with the ad. Your company's brand image is valued.
... Read more
VIDEO ADS
Video ads can be an effective way to make yourself known. With the In-Stream format, stream a 15- or 20-second video ad that can't be deactivated within video content on Display Network sites.
... Read more
NATIVE GMAIL ADS
Show expandable interactive ads above the "Promotions" tab in Gmail inboxes. You only pay for the first click that triggers the opening of your ad and associated email. When the user clicks, they view your full-page ad in the body of the email. No creations to expect: the interface offers a gallery of custom models.

• Picture model
• Single product promotion
• Multi-product promotion
• Catalog creative

If you wish, you can also create create and import a custom format that you have made yourself.
... Read more
DYNAMIC GMAIL ADS
With dynamic remarketing built into Gmail, capitalize on people who are interested in your products directly in Gmail. Link this new format to your Google Merchant Center feed to introduce users to the products they have previously viewed, directly into the mail body!
... Read more
Truewiew for shopping
Go further on YouTube with the video format by displaying clickable cards within the video (with visual -price), dynamically with Google Merchant Center.
... Read more
Illustrated ad for app promotion
Promote your mobile app with the help of a banner on the Display Network that encourages users to download your app.
Quality locations
We use a full range of advanced technologies to ensure respectful delivery on quality media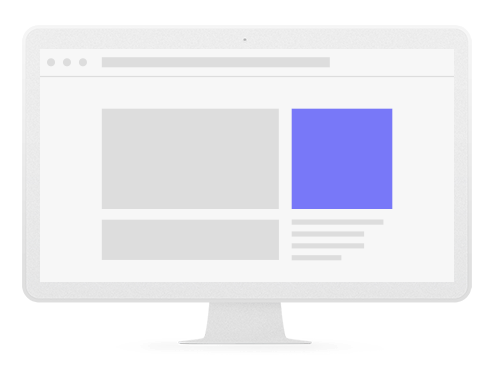 Active view

Ensure your ads are viewed

Fraud protection

Ensure your ads are seen by humans

Content Verification

Ensure your ads are viewed in an appropriate context

Brand Lift

Measure what your audience thinks of ads

GRP

Ensure your ads are well-seen by the targeted audience

Cross Device Measurement

Measures cross-device conversion as your ads run
Brand Lift Reports
Which demographic audience generates the most notoriety for your brand?
We measure the impact of your actions on your brand image and reputation with Survey.
OUR TOOLS
Organic Search Growth
Do your campaigns encourage you to search for your brand or products?
We analyze the evolution of search activity on Google and YouTube engines for your brand.
OUR TOOLS
Case study
43% download of the white paper
35% download of the Cozy Touch app then over the medium term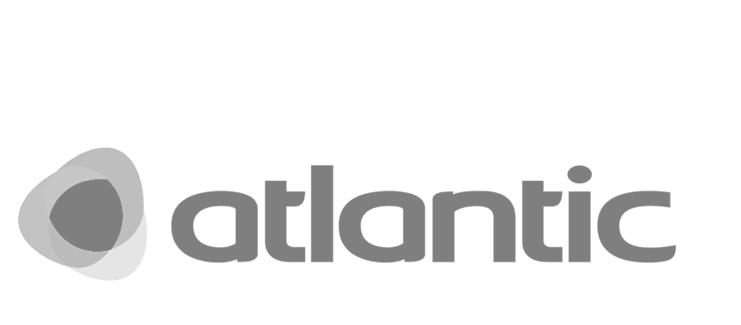 Unsealed connectivity for Atlantic
As the leader in thermal comfort in France, Atlantic has been established in the heating and water heater market where it has been offering innovative and tailor-made solutions for 45 years. In line with the connectivity issues faced by its sector, the brand has developed a mobile application allowing buyers to directly link their product for better monitoring. Atlantic's challenge has been to democratize their application and its ease of use with its customers via a white paper in order to show their buyers how to remotely control their products from the app or consult their detailed consumer reports.
The agency already working on the brand's SEA acquisition campaigns, Atlantic naturally turned to Ad's up's RTB experts to define a specific strategy for developing the number of downloads of their white paper, through the piloting of a programmatic campaign using data third party (3P). Ad's up has orchestrated Atlantic's RTB strategy around a comprehensive array of advanced tools to ensure that their ads are distributed in quality media. By targeting profiles of Internet users corresponding to their core target, the agency's support allowed them to generate a real synergy between the Search and Display levers, adapted to their business model. The RTB programmatic strategy enabled Atlantic to reach 2,249,266 unique individuals affected and 81.2% of views on its White Paper. Building on this successful experience, the brand, which is currently working on a new media plan, has already planned to include the lever of programmatics in its future acquisition strategy.