Creating and optimising your adwords campaigns
Unique technical and operational SEA know-how.
Since 2012, Ad's up has been supporting advertisers - from start-ups to the biggest companies - to manage their campaigns on the five big pay-per-click platforms: Google AdWords, Bing Ads, Facebook Ads, Twitter Ads and LinkedIn Ads. We take care of creating, monitoring and optimising your advertising accounts. This means you can concentrate on your core business and relieve your teams of the operational work.
Ad's up is an AdWords certified agency and is always one step ahead of the competition! Our close collaboration with Google means that we regularly represent the company at the famous "Google for Pros" learning sessions. We enjoy priority access to news from Google, the latest developments and AdWords betas. As a result, our clients also stay one step ahead!
Our team have the best SEA optimisation and analysis tools at their fingertips, which are essential for maximising campaign ROI and increasing productivity: DoubleClick Search, AdCore, Feeditor, Bimes, Swydo, etc. They are objectively chosen and used on a case-by-case basis according to the needs of our clients. We find a balance between human and automated management by semi-automating tasks with low added value.
Method and Ad's up tools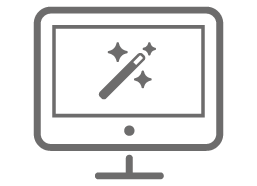 Ad's up listens to you carefully to understand your business. This is the key to an effective, trusting working relationship. We are the AdWords experts; you are the experts in your field. Together, we can mine the depths of optimisation principles. At Ad's up, human analysis always informs the way we use our bid management tools.
A PREMIER GOOGLE PARTNER AGENCY

Ad's up est la première agence indépendante pure player SEA. Elle se distingue par son expertise unique et sa maîtrise des outils spécialisés. Le badge distingue les agences qui excellent dans l'utilisation des produits Google Ads : activité saine, clientèle satisfaite et bonnes pratiques Google respectées. L'ensemble des consultants est certifié à titre personnel.
REQUEST YOUR AD'S UP AUDIT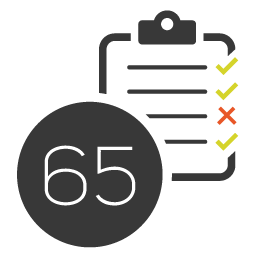 Vous disposez de campagnes Google Ads mais le résultat n'est pas au rendez-vous et votre investissement n'est pas rentabilisé ? Vous souhaitez booster votre ROI et optimiser vos campagnes de Search Engine Advertising ?
Nous vous proposons d'auditer votre compte Google Ads et de vous livrer nos recommandations quant aux actions à mener pour améliorer ses performances.

The Ad's up audit - 65 checks per campaign:
Evaluating the account's general performance - Analysing campaign setup - Analysing account structure (campaigns, ad groups, extensions, etc.) - Analysing key words and targeting options - Studying ad performance and extensions... And more than 60 other checks.
More than 370 customers trust us
Interior design

Jewellery

Media

Home

Transport

Ready-to-wear

Bank

Construction

Designers
OUR SERVICES
Welcome
Set fee: 290€ per month Tarification forfaitaire pour les budgets gérés sur Google Ads inférieurs à 1000 € HT / mois - offre destinée aux TPE & Startup.
Classic
In % of budget managed Tarification au pourcentage du budget géré sur Google Ads & Bing Ads.
Win-win
According to a targeted ROI cible Fees uniquely based on our optimisation leading to outperformance over a given period.
Tailor-made quote