Get state-of-the-art data and audience management
Develop a personalized communication strategy based on your audiences!
Client Data - 1P
Customer Match
If you belong to the category of advertisers who are skilled at email campaigns, this optimization is for you! The data belongs to you, it includes off-line (emails recovered at the point of sale) and online (remarketing lists, emails recovered online, etc.) sources.
... Read more
Client Data - 1P
RLSA & RDSA
Re-ciblez sur le réseau de recherche les internautes ayant déjà visité votre site. Vous pouvez leur présenter des messages différents, enchérir différemment (à la hausse ou à la baisse), ou encore vous positionner sur des keywords exclusifs aux anciens visiteurs.
Strategies:


• Increase customer loyalty by increasing your bids
• Create standout ads with incentives for users who have already visited your site
• Target visitors who abandon baskets with promotional codes
• Target users who have visited your site by displaying your ads in your competitors' semantic field
• Improve branding campaign profitability
• Increase your revenue by creating "generic" search campaigns just for your visitors or buyers

RDSA involves combining remarketing lists with DSA (Dynamic Search Ad) campaigns.
... Read more
Client Data - 1P
DFSA
Adjust your bids and messages based on your target's age, gender, parental status, or income level.
... Read more
Client Data - 1P
Google Analytics
Harness the power of Google Analytics data to build ultra-segmented audience pools based on devices, time spent on your pages, page views, on-site behavior, session quality, and hundreds of other criteria.
... Read more
Client Data - 1P
TV/RADIO
Engage with an audience made up of visitors who visit your site after viewing one of your TV spots or hearing one of your radio messages, then work specifically to target this audience in the digital world.
... Read more
Google Data
CUSTOM AFFINITY AUDIENCE
Affinity segments include Internet users who have shown a relevant interest in a given topic.
Google Data
IN MARKET
Identify people who are interested in your products and services.
Google Data
SIMILAR AUDIENCE
Identify users who share specific features with existing visitors to your site and your audience lists.
... Read more
Google Data
CUSTOM INTENT AUDIENCES
Re-target people who actively search for your products on Google via YouTube, without clicking on your ads.
... Read more
Google Data
RLSA ON YOUTUBE
Re-target people who have viewed your YouTube video ad on Google.
Data - 2P
SECOND PARTY DATA (PUBLISHERS)
The data is owned by the publisher, via its own audience.
Data - 3P
THIRD PARTY DATA (DMP)
Audience supplied by third-party providers and used to address non-indexed users in the Google or first party audience.
... Read more
The "Full Funnel" strategy
Good audiences on the right acquisition channels with the right creative formats
---
Lifetime Value
Lifetime value is the key to a successful audience strategy.
Recency

When was the last purchase?

Frequency

How many purchases have been made?

Amount

How much do they spend on average?
Acquiring customers is an expensive process, so keeping them engaged long-term is essential. Ad's up helps you structure your audience pools in a meaningful way to support your prospects and customers beyond conversion, by customizing your acquisition/loyalty strategy.
We segment your audience based on when the last purchase was made, recurrence, and average basket amount. This meticulous division means you can offer them personalized, appropriate messages for better retention.
Audience Synergy
Ad's up leverages your audience pools in total synergy across all acquisition platforms used.
The silo mentality is a thing of the past. We communicate with your audiences acquired on any platform with all of your acquisition channels. The audience obtained via Facebook Ads can be reused on Google Ads, and vice versa. This synergy is also available on Programmatic Display, as well as on the Search.
With Campaign Manager and Analytics 360, we're bringing all your data together to enable you to effectively address your prospects and customers cost effectively.
Campaign Manager
Ad's up uses the Campaign Manager (formerly Doubleclick Campaign Manager) ad server to manage your media plans, download your creations (banners, videos, etc.), and schedule the rules for running your ads. Campaign Manager is integrated into the Google Marketing Platform and therefore works in synergy with Search Ads 360 and Display - Video 360.
Analytics 360
Using Analytics 360, we analyze the entire advertising value chain, to understand who your visitors, prospects and customers are, how they behave, and measure key actions for your business growth.
Case study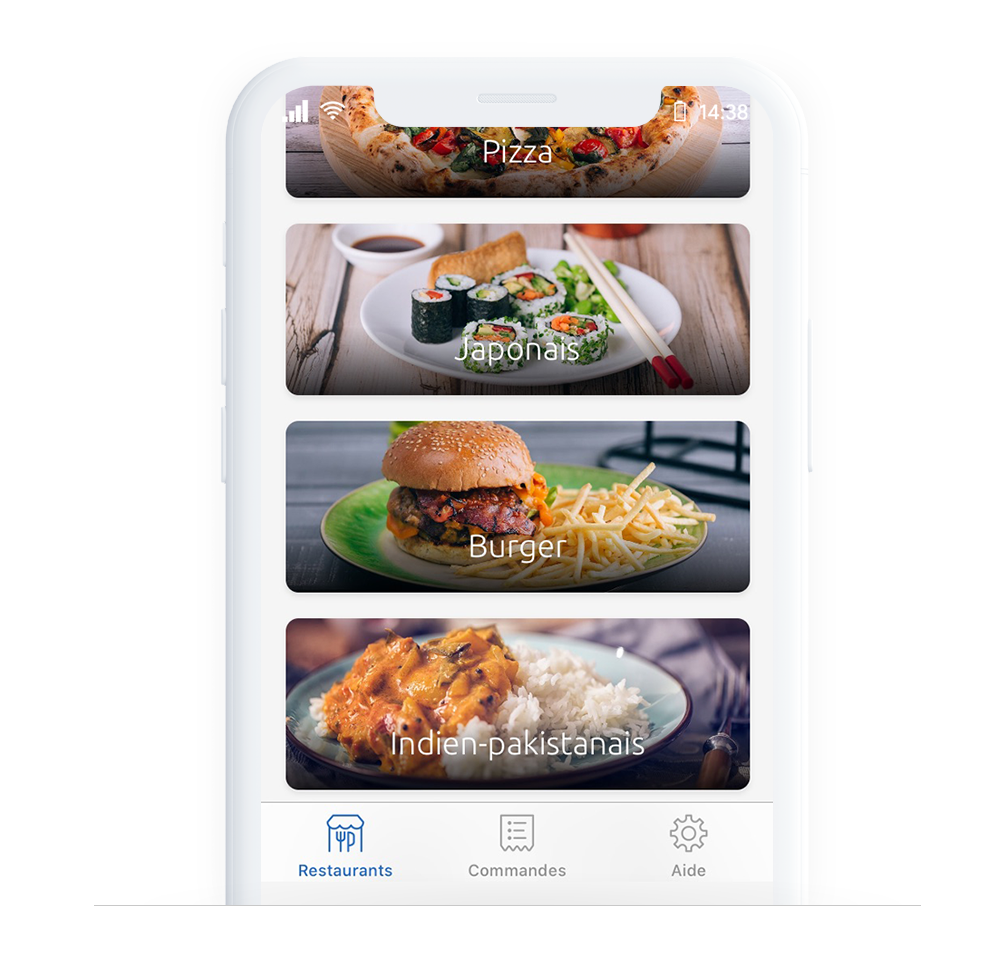 + 172% orders via the App
-46% cost per order via the App

Just Eat France accelerates acquisition of new App users via Google Ads
The home delivery company wanted to refocus its acquisition strategy around paid levers like Google Ads and Apple Search Ads, to better capitalize on users who have already downloaded their Android and iOS app. For Just Eat, exploiting Google's ecosystem to widely distribute its advertising messages and benefit from machine learning to reach the customers most likely to order has proven to be very effective.
With a slightly weaker but highly qualified spread - which responds to a specific query - Apple Search Ads allowed them to offer the app to app store visitors using the "search" function by positioning themselves on industry-specific keywords. Ad's up Mobile Experts also work on analyzing synergies and cohort data from different in-app events. This allowed them to understand the user-behaviour after the event and to adapt the strategies of each lever for an optimal digital mix.