AMAZON ADS 100% PERFORMANCE SERVICE
Boost sales and revenue with Amazon Ads
Find out more about Ad's up Search Marketing Engineers, certified Amazon Sponsored Ads, our expertise in managing, optimizing and performing your Amazon Ads advertising campaigns.
68%

of French users use Amazon as their first port of call when searching for new products
Why use Amazon Ads?
As the number one e-commerce site in France, Amazon is making a lasting difference to the way we buy things online. More and more consumers are starting searching for products using information produced directly on Amazon, rather than on Google. With ever-increasing mobile and desktop traffic, the search engine's multi-device presence makes it unavoidable.
Why choose Amazon Sponsored Ads certified experts?
As an Amazon Ads agency that can leverage our teams' e-commerce expertise., Ad's up fully manages the performance and success of your Amazon Ads campaigns for you. With our many ad formats and intuitive interface, Ad's up saves you time and gives you exclusive tools to boost your ranking on Amazon.
Consulting and global support
Benefit from high-end support for your Amazon Ads acquisition strategy
Reap the rewards of our proven expertise and years of experience in the digital ecosystem

Improve your performance with our tried and tested recommendations

Benefit from a full-stack action plan that meets the needs of your business
Our Amazon Ads experts can help with your media mix to optimize what you have in place and take it to the next level on the world's leading marketplace.
Our Amazon Ads agency will analyyze your semantic field using specialized tools to capitalize on relevant keywords and record the highest search volumes to position your brand in the best possible way from an organic growth perspective.
Our tailor-made support includes strategic advice on business opportunities. Our Amazon Ads consultants will advise you on positioning for search trends. New items and launching new products for your brand in line with search trends in your field.
More than
350 Million

Active Accounts Worldwide
Managing and optimizing
Amazon Ad Console campaigns (ex-AMS)
Boost sales and revenue with our Amazon Ads experts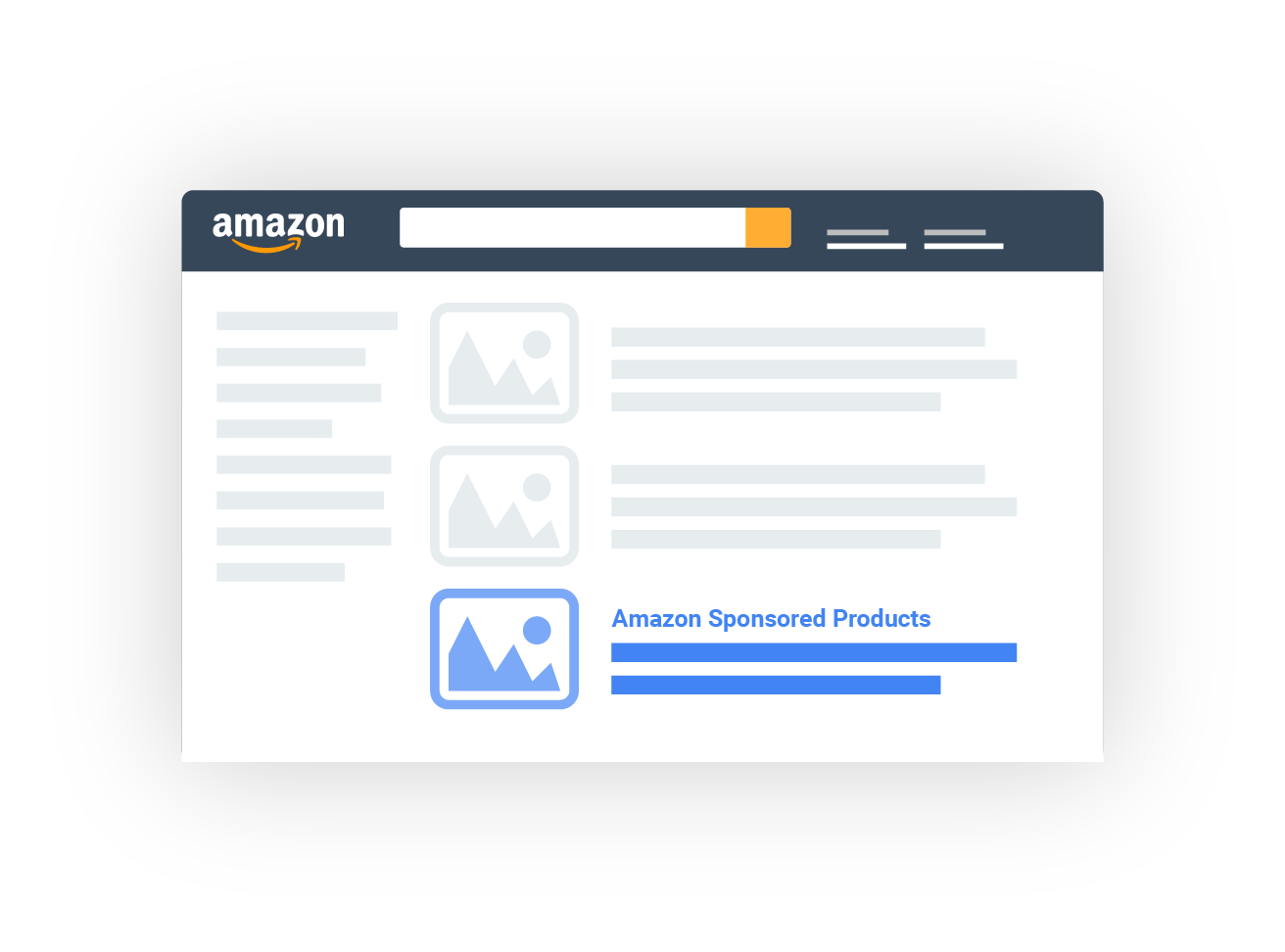 Amazon Sponsored Products
As an Amazon Ads agency that can leverage our teams' e-commerce expertise., Ad's up fully manages the performance and success of your Amazon Ads campaigns for you. With our many ad formats and intuitive interface, Ad's up saves you time and gives you exclusive tools to boost your ranking on Amazon.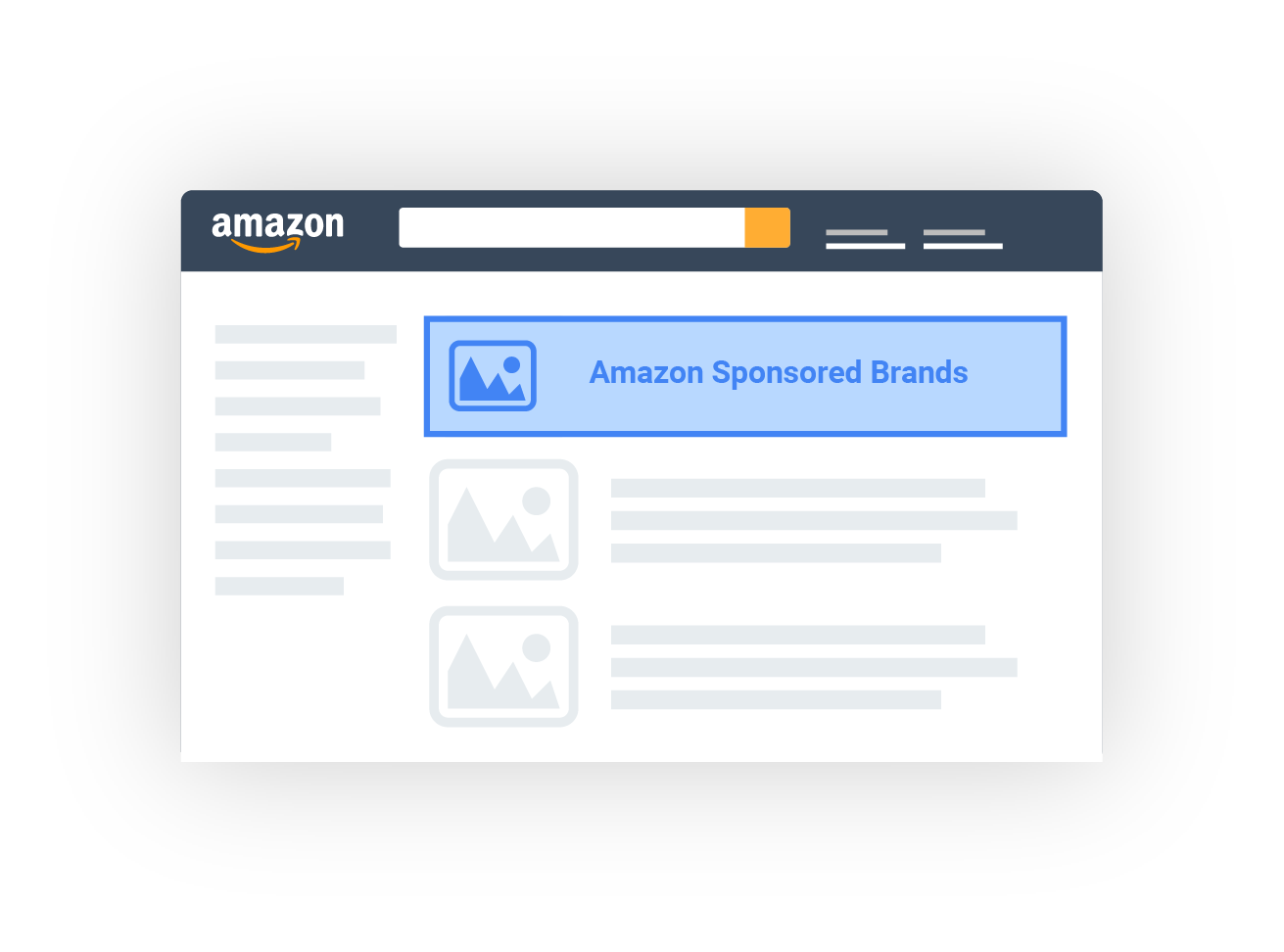 Amazon Sponsored Brands
Sponsored Brands is the hybrid format between branding and performance. Indeed, with maximum visibility (format present at the top of search results), any trademark registered with Amazon must capitalize on this versatile format to reach prospects.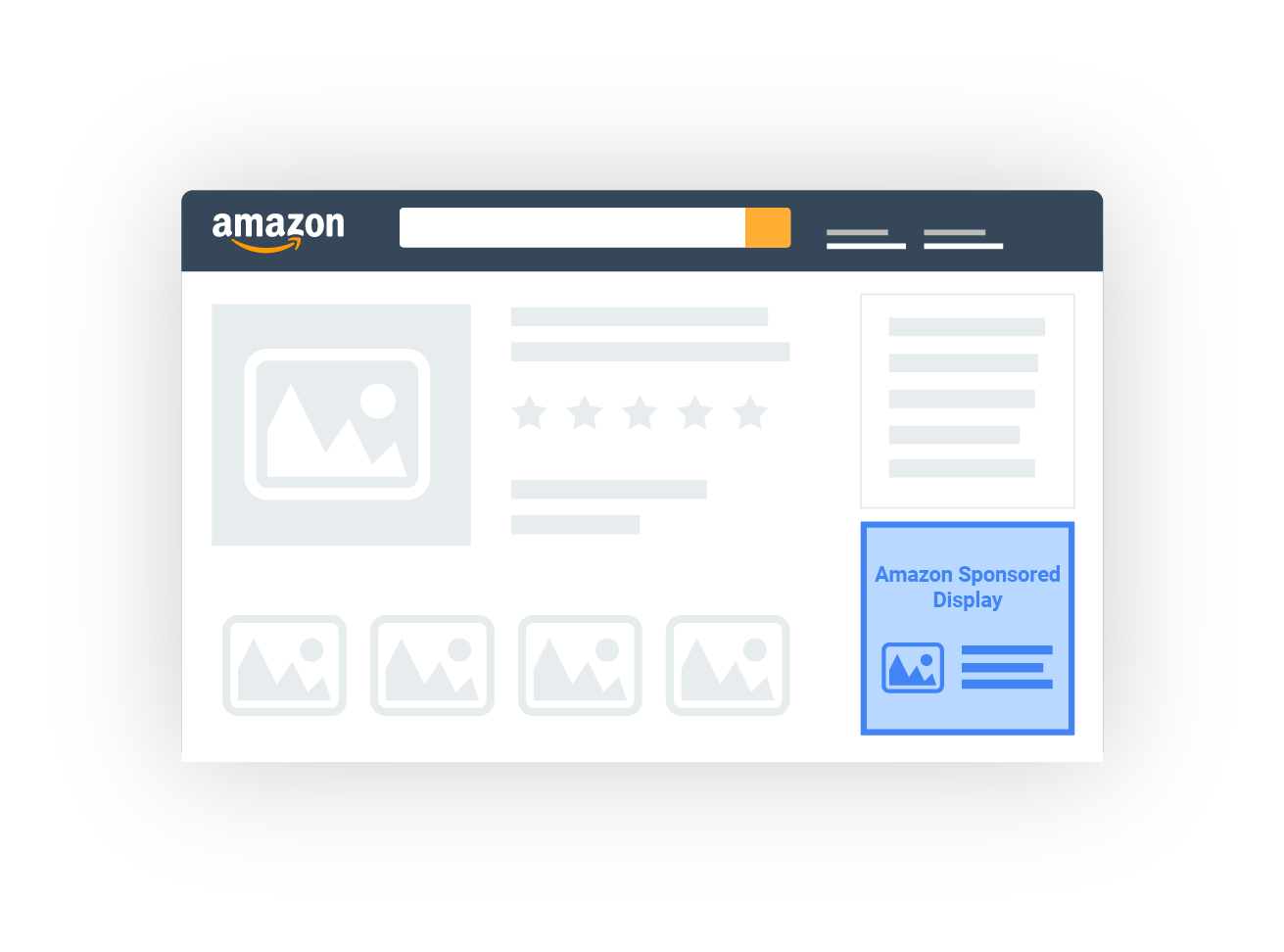 Amazon Sponsored Display
A visibility-oriented format with audience, category and product targeting. The Sponsored Display format allows you to increase the presence of one of your products across the Amazon platform, in the locations dedicated to the format. Our Amazon Ads consultants highly recommend this format during a product launch or to push a top product.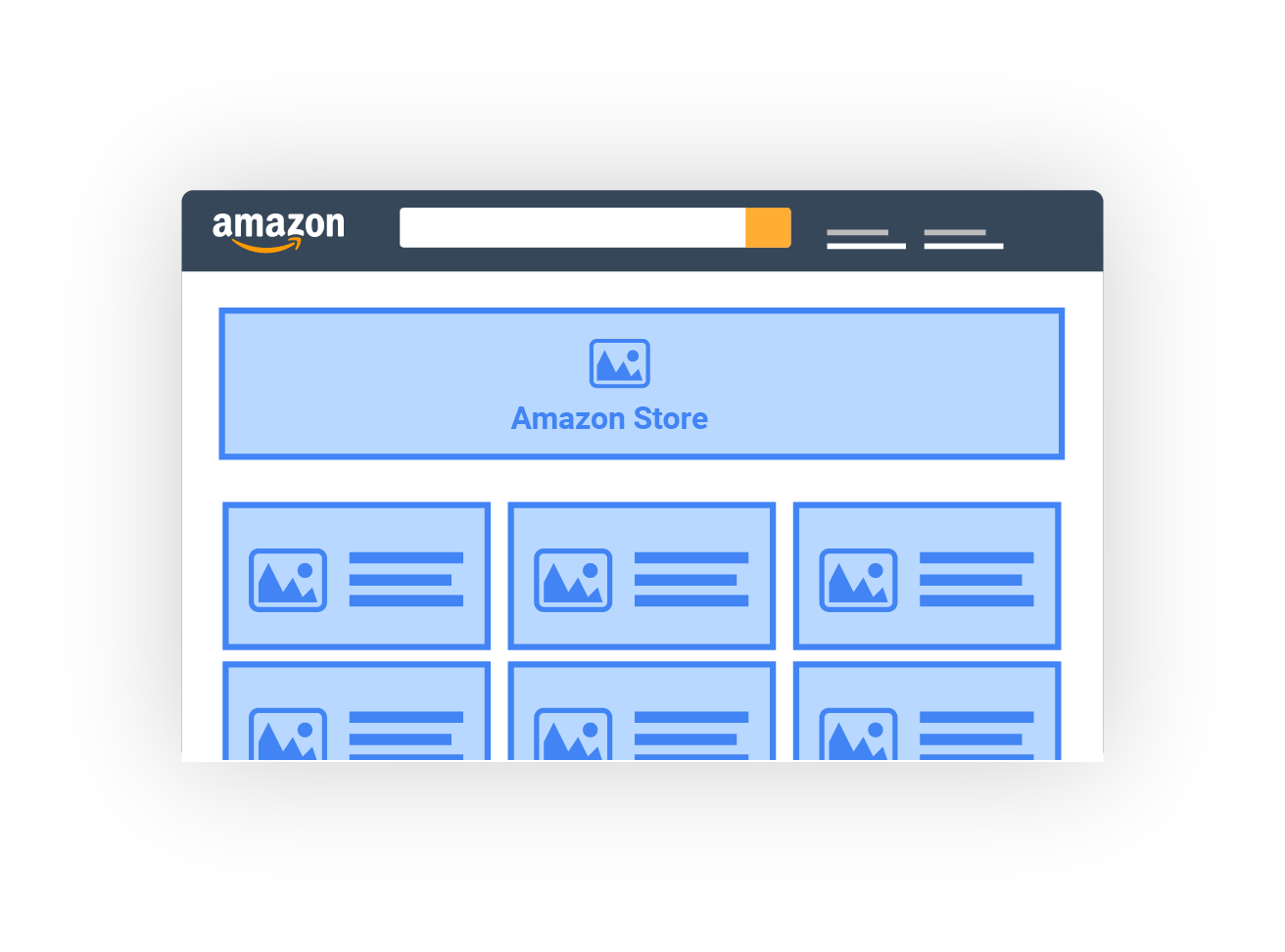 Amazon Store
A true ambassador for your brand, your Amazon Store is necessary for your visibility and for an impeccable brand image. Our Amazon Ads experts take care of the integration of this 100% customizable mini-site directly on the platform, using your color charter . The Amazon Store allows you to significantly improve your brand equity over the long term, to increase prospect and client loyalty.
Contact us
Nearly
50%

of French consumers prefer to purchase on Amazon
Manage and optimize
Amazon DSP campaigns (ex-AAP)
Boost your reputation and brand image with our Amazon Ads experts
With several very attractive formats, both on the marketplace and on partner sites, the Amazon DSP lever will allow you to communicate qualitatively (with CPM billing) via these formats: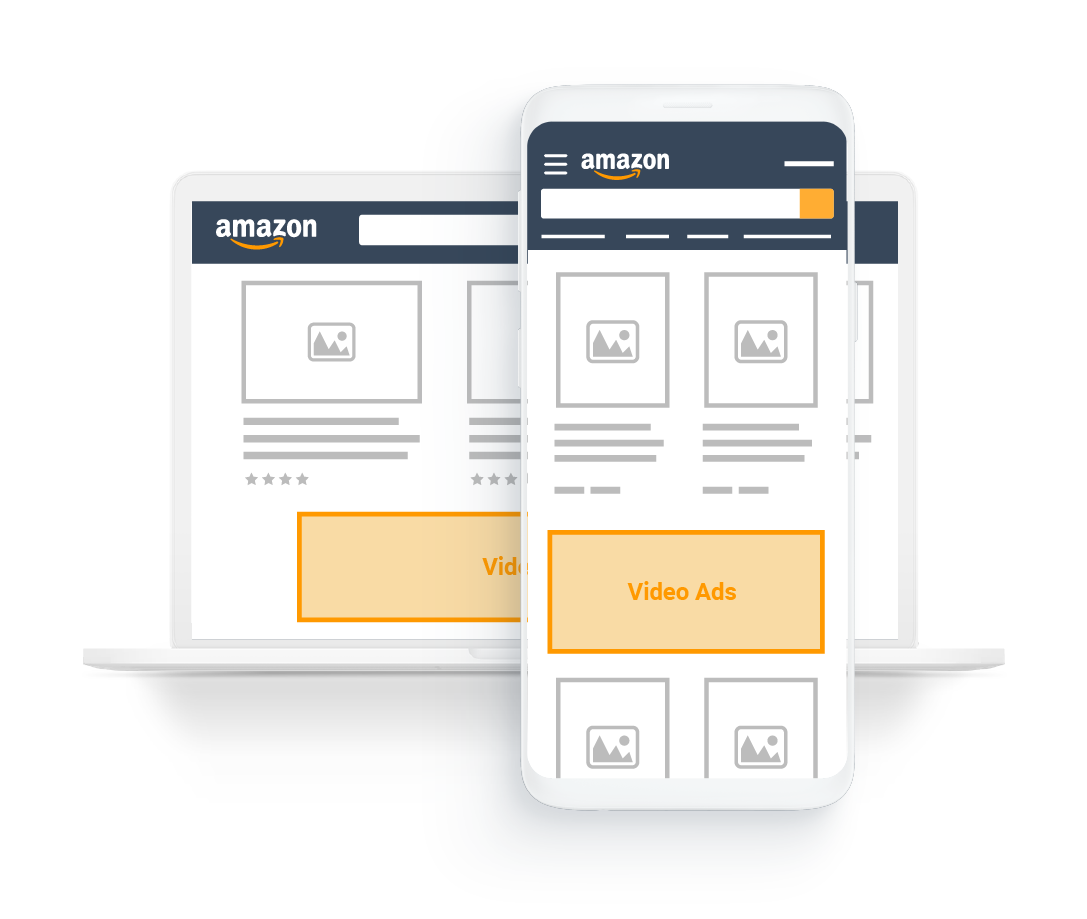 Desktop & Mobile Interstitial Display Ads
Mobile Interstitial Display Ads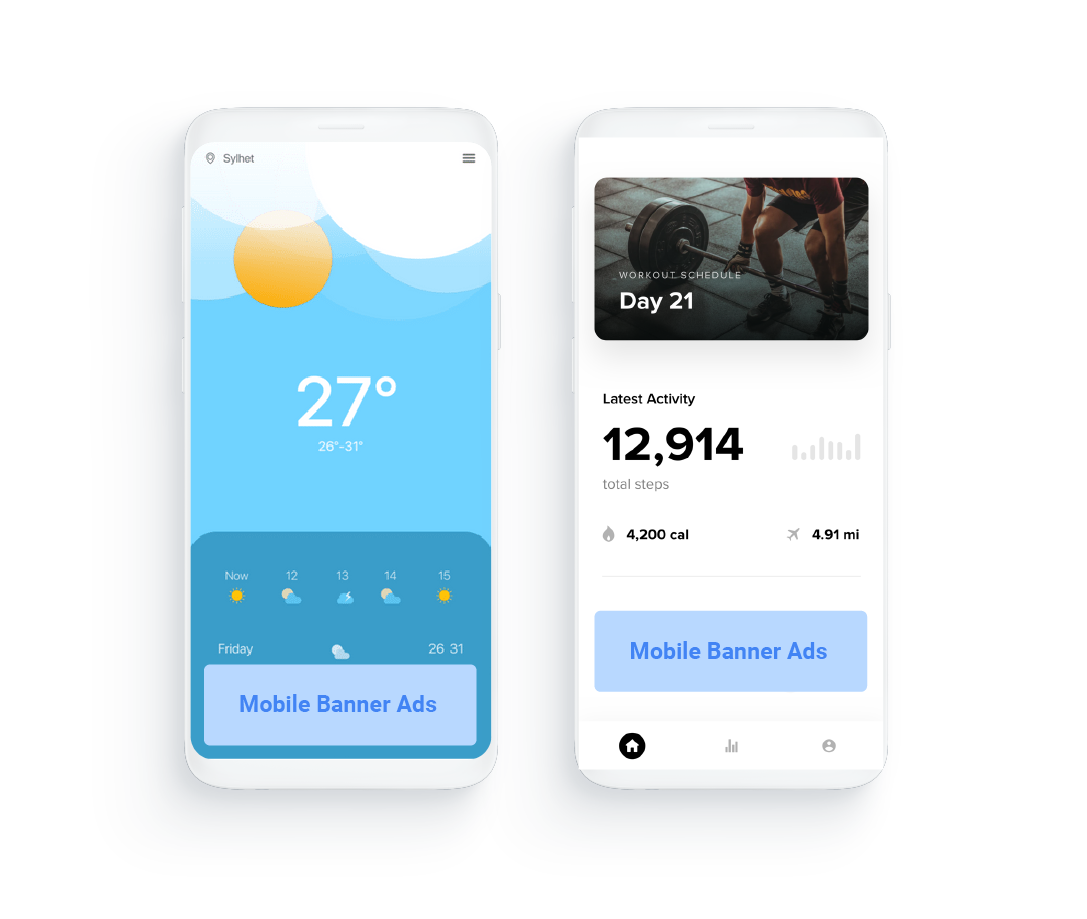 Mobile Banner Ads
Web Display Ads
Target specific audiences
The Amazon DSP platform has a volume of data that allows advertisers to use highly qualitative audiences with the ability for extremely detailed segmentation. Our Amazon Ads experts will advise you in your choice of segments to reach your core target and be able to perform on a related lever.
Significant AC/DSP synergy
Since the DSP platform is the only one that allows for a real audience strategy to be implemented through targeting beyond the Amazon marketplace, it must be paired with an existing Ad Console strategy to increase audience base. It should be noted that Amazon DSP is aimed at advertisers who are used to branding-oriented marketing campaigns, with specific KPIs and different from those of performance-oriented marketing campaigns.
Contact us
Case studies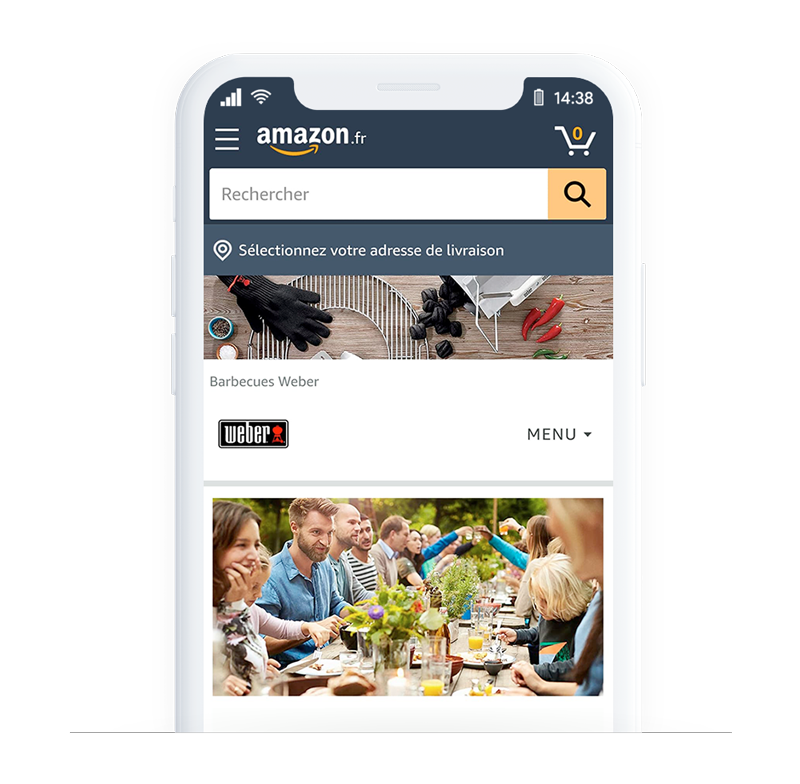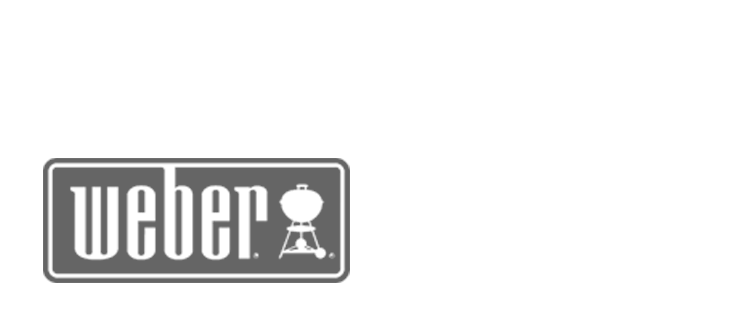 Successful international support for Weber!
Weber, a major barbecue brand of international renown, has enlisted the services of Ad's up Consulting's Amazon Ads division to implement a multi-country strategy with two well-defined objectives: to increase revenue by retaining the existing ACOS. Very quickly, the team dedicated to Weber was able to restructure the existing ACOS, with a view to rehabilitating the account and starting off on the right foot, they put in place the necessary formats to secure the brand, develop the share of voice and the replies to prospects with the intention of conversion.
Within a few weeks, following the quick implementation of best practices and great communication between the consultant and Weber, the objectives were met or exceeded, with an 11 percent lower ACOS and an increase of almost 200% in turnover on the American marketplace, from the resumption of campaigns.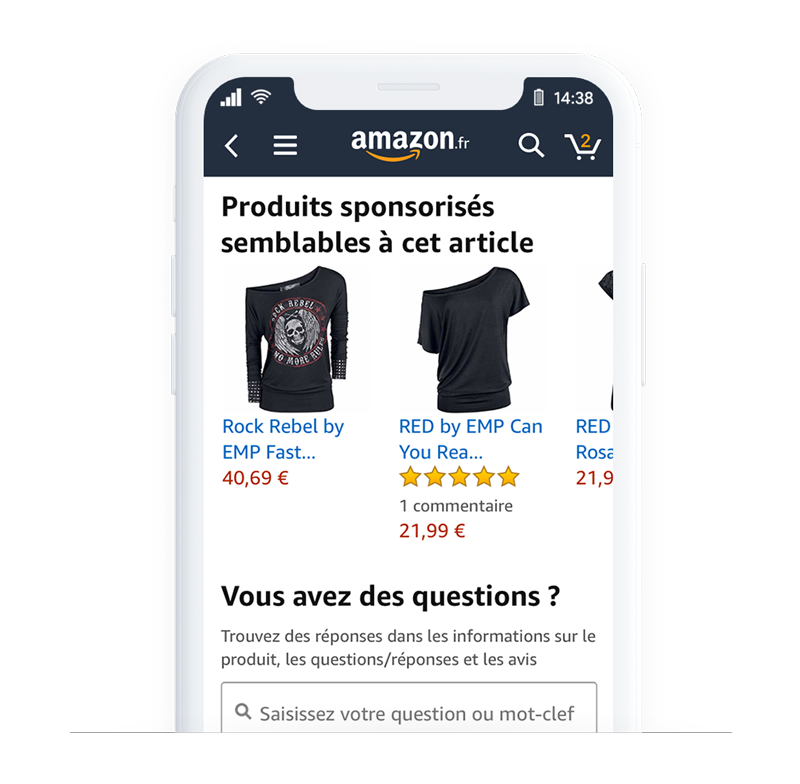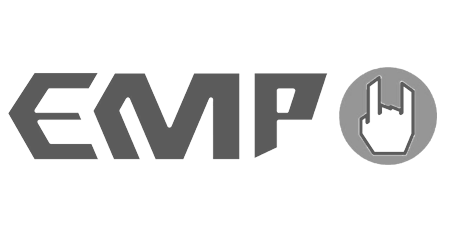 A powerful strategy for EMP on Amazon Ads
EMP, Europe's number one e-commerce site for music merchandising (Rock and Metal), Pop Culture (Film, Gaming and TV Series) asked our Ad's up experts to implement a performance strategy on the Amazon Ads platform. They wanted to achieve several objectives through these new campaigns: increased sales, sales, but also be able to offer their entire product catalog.
By including Amazon Ads in their SEA strategy, EMP has benefited from better coverage of all their product themes by spending less, in particular thanks to the implementation of rules for excluding the least relevant keywords. In terms of numbers, the results are excellent since Ad's up's expertise on their Amazon Ads campaigns allowed them to generate +830% de sales and an increase of +155% de turnover.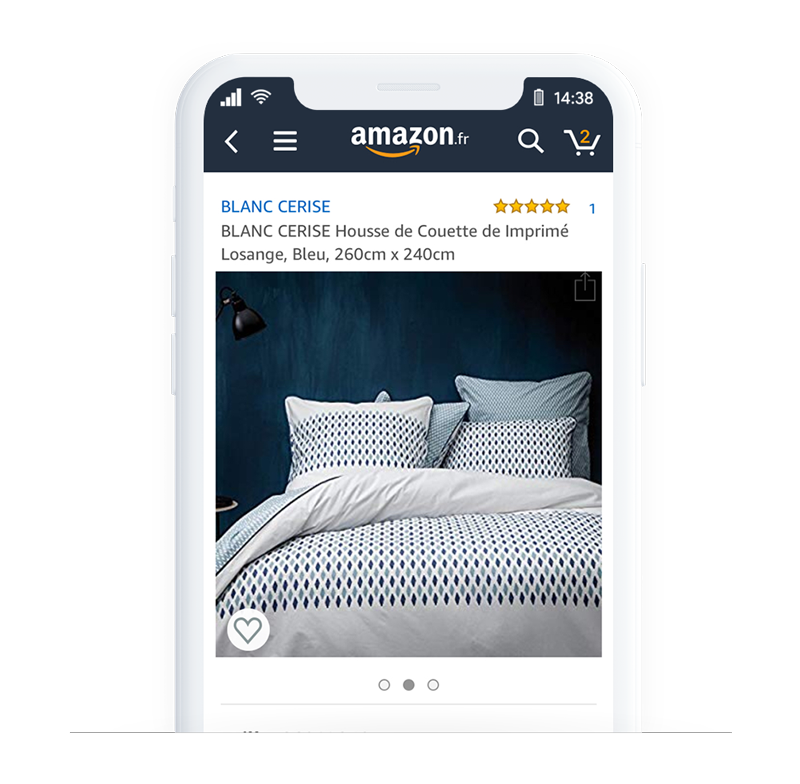 12.62% of ACOS obtained, for a target set at 20%

Diversify your levers via the marketplace
Blanc Cerise is a linen brand combining fashion, know-how and originality for high-quality, timeless products. Their ethos of elegance and refinement has successfully driven their collections since 2011. Eager to vary its digital acquisition levers, the brand has chosen to complete its SEA device by launching on Amazon Ads.
Already backed by Ad's up for optimizing and managing their SEA campaigns, Blanc Cerise trusted the agency's Amazon experts to support them in their Marketplace strategy. With the goal of an ACOS (Advertising Cost of Sale) not exceeding 20%, our Amazon Ads agency designed Sponsored Products campaigns that allowed Blanc Cerise to obtain an ACOS of 12.62% for 113 orders placed. Building on the success of their first campaigns, the brand now aims to expand the number of items on the platform.

A ROI on the rise for Cosmeyer!
Cosmeyer, a specialist in the online sale of hair products (shampoo, conditioner, etc.), asked Ad's up to support them in the creation, management and optimization of their Amazon Ads strategy with the dual objective of increasing sales and developing their turnover through leverage. Specialists in ROI strategies, Ad's up experts first set up automatic campaigns on each brand and product type to detect the most powerful keywords. The strategy resulting from this first phase has enabled Cosmeyer to make a difference by promoting product placement directly in the search results of the Marketplace, where clicks often come from intentional users and benefit from a very good conversion rate.
Our Amazon Ads agency has also carried out rigorous work on the details of their product sheets (titles, descriptions, attractive visuals) to ensure the visibility and relevance of the brand in the face of increased competition in its sector. Today, Cosmeyer's Amazon Ads campaigns allow them to get an ROI of 16, compared to an ROI instead of 10 on their Google Ads campaigns, as well as + 100% de turnover.