ARE YOUR SEA CAMPAIGNS WELL MANAGED?
Through the Ad's up Premium Consulting service you can find out if your SEA marketing campaigns are optimised to the full!
Your AdWords campaigns are managed internally or entrusted to a contractor and are analysed in detail so you achieve your goals for the best price. By carrying out 97 checks, Ad's up can cast an expert eye over your account. We highlight each error, structural issue and possible future opportunity to bring out your campaigns' potential and enable you to enjoy valuable cost savings. Thousands of euros can be wasted each month due to targeting errors or badly adjusted bids. This money could potentially be reinvested in other SEA tools: Bing Ads, Facebook Ads, Twitter Ads, LinkedIn Ads, Viadeo, Waze Ads, etc. You will be able to permanently do away with anything impeding visibility growth and revenue!
The Ads up Premium Consulting service guarantees to offer a full, detailed analysis of your SEA marketing accounts. We provide you with recommendations, optimisation ideas and personalised suggestions. We also offer additional support through monthly reports so any action taken can be regularly monitored.
Methodology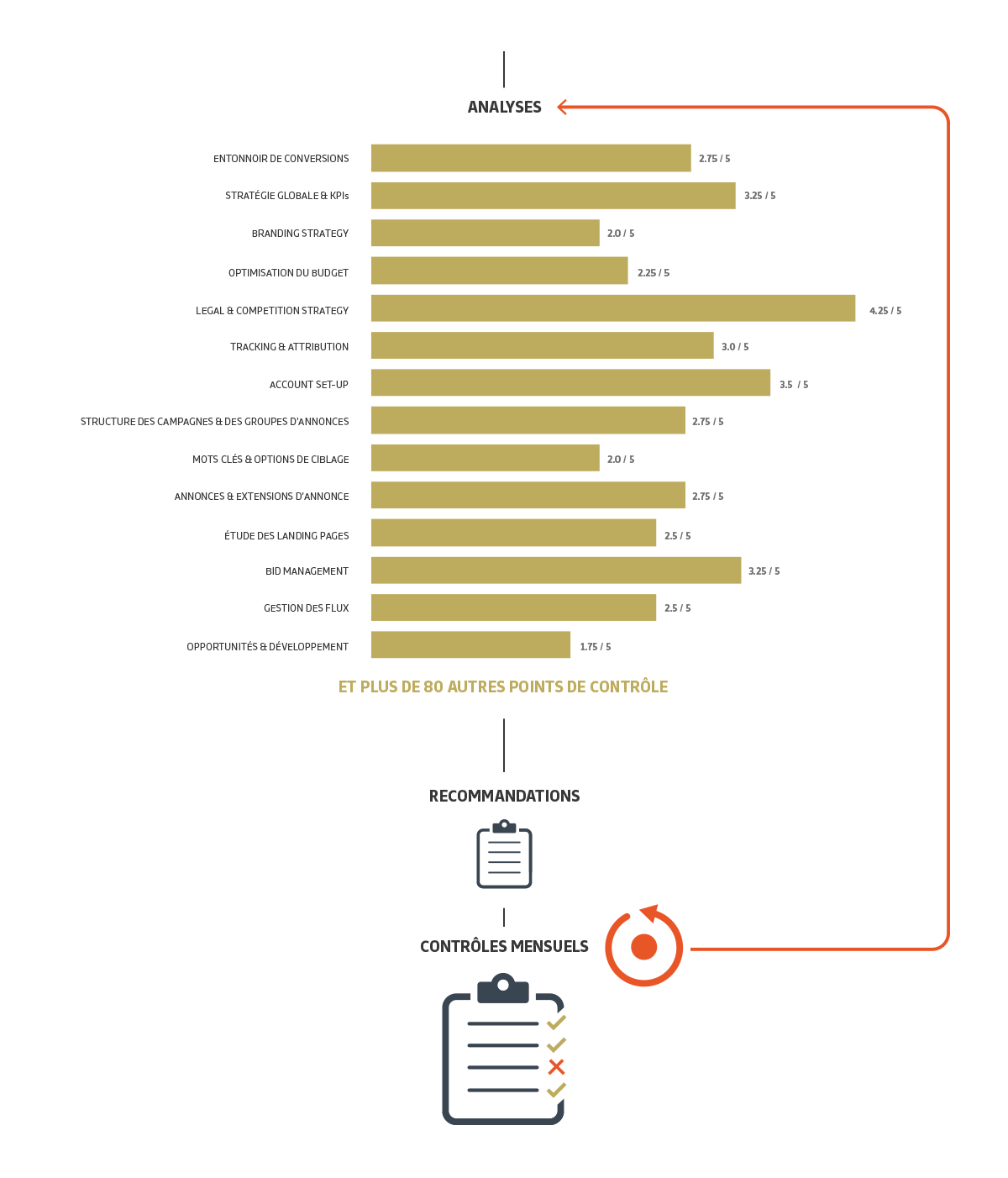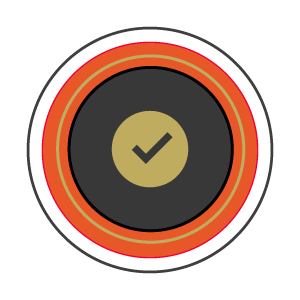 AD'S UP PREMIUM CONSULTING SERVICE
à partir de 1400€ HT / Jour
Ad's up offers an experienced outside view of your SEM account. Whether your investments are optimised internally or entrusted to a contractor, Ad's up ensures all Google Ads tools are being used to their full potential.