Mobile applications
Expand your visibility to boost your performance!
With app promotion campaigns from Google, Facebook and Apple, give your apps visibility and increase your downloads!
The mobile app is a formidable weapon for knowing and retaining your customers. It allows you to personalize their user experience and develop a regular connection with them. It is therefore essential to promote its mobile application to ensure its use by the greatest number.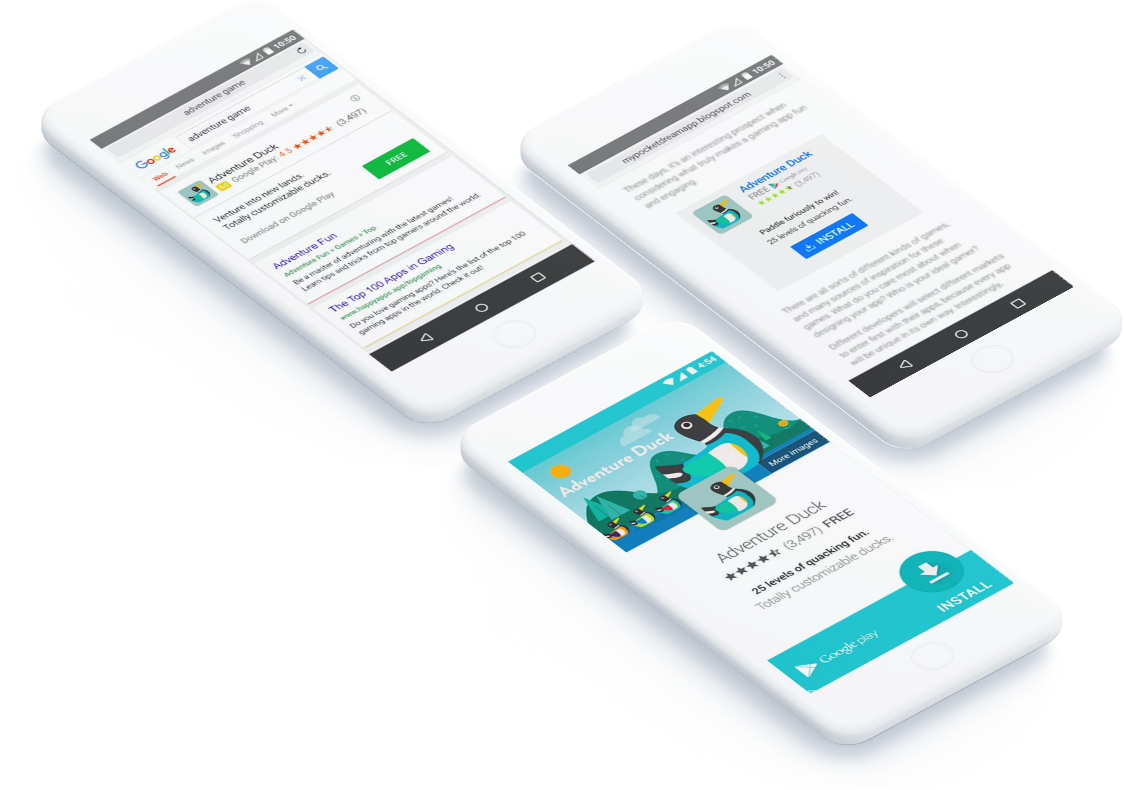 App Campaign
Check out Google Ads
Ad's up Consulting supports you in the strategy and deployment of App Campaigns, allowing you to show your ads across a large part of the Google network: Google search results, Google Play, YouTube, Gmail, and other apps.
Whether your ultimate goal is to increase your number of installations, users or purchases, the Google Ads platform's bid policies help you meet your goals.
App promotion campaigns are compatible with both Android and iOS apps.
Apple Search Ads
Show ads in App Store search results
Want to improve the visibility of your iPhone and iPad apps on the App Store? This is possible thanks to Apple's advertising platform! This control allows you to show your ads following certain user searches, whether or not they already have your app. With a different audience from Google, the great strength of Apple Search Ads lies in the accuracy of its targeting and the exclusivity of its network.
At Ad's up, our consultants are certified Apple Search Ads and will be able to accompany you on the platform according to your mobile application promotion issues.
Contact us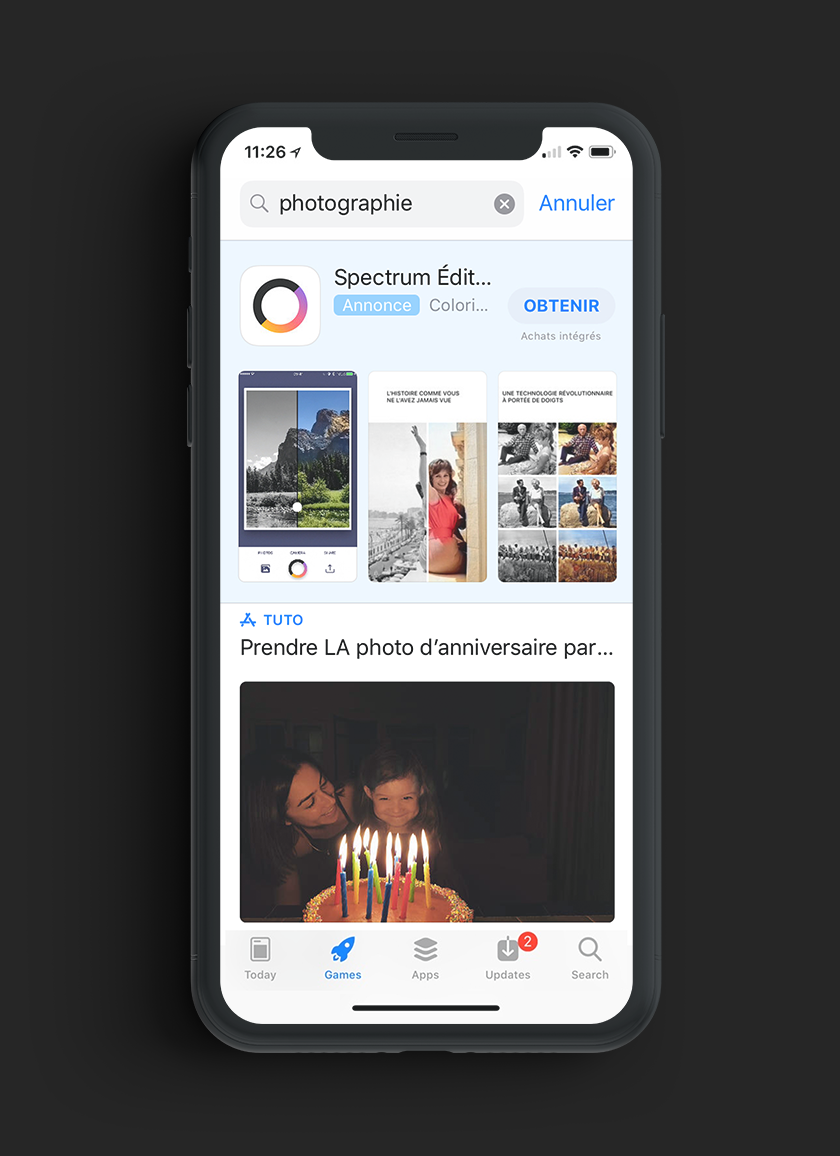 Facebook LEAD ads
App promotion campaigns via Facebook Ads
Whether you're branding or performance-oriented, Facebook's mobile app promotion campaigns are proving to be a powerful lever to achieve your goals.
Target your users by interests, behaviors, life moments and create your own audiences directly from the platform.

Drive your campaigns for different purposes: installations, retentions, conversions, etc.

Ensure your visibility with Facebook's various services, such as Instagram, Messenger or the Audience Network.

Beg a better monitoring and understanding of the user journey and the different KPIs (CPI, ARPU, LTV) through the installation of the Facebook tracking tool (SDK).

Target one of the largest audiences on the market with more than 2.2 billion Facebook users worldwide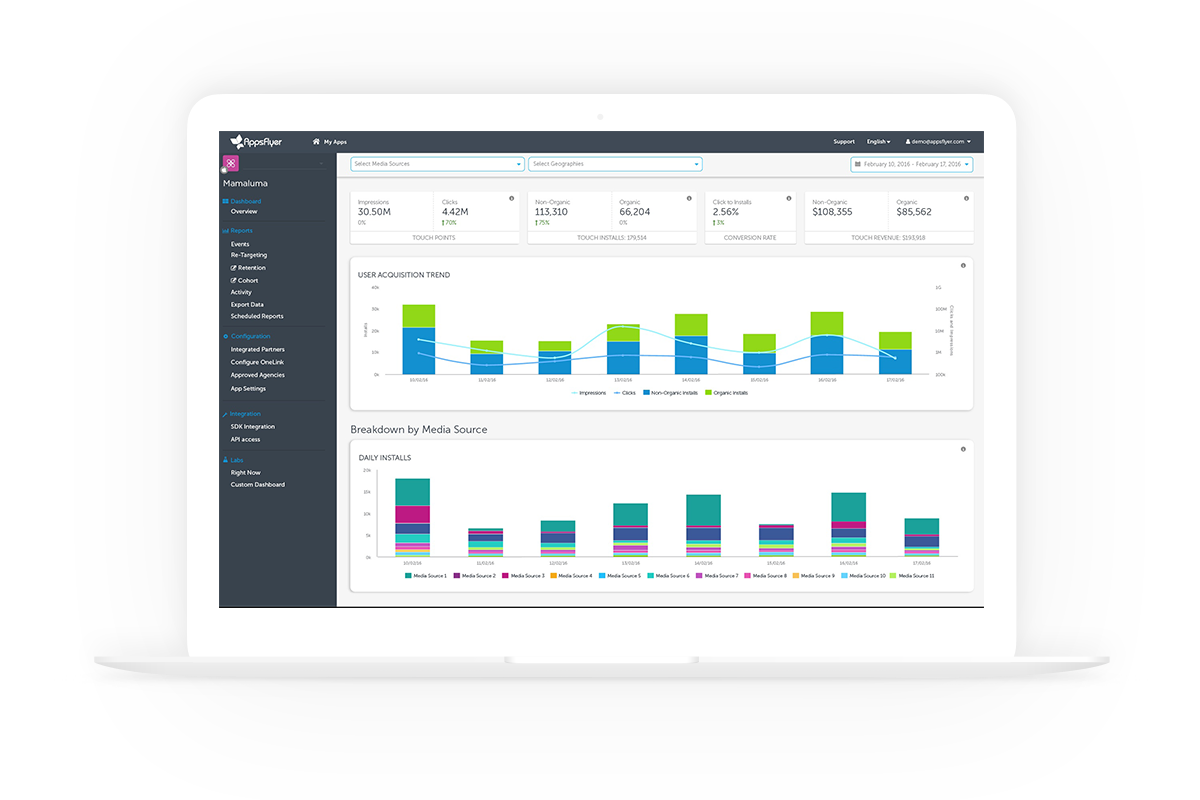 Measuring and tracking
Discover our tracking in App solutions
Being able to track the results of its mobile acquisition campaigns on silo media platforms does not suffocate to fully measure the results. Like Google Analytics for websites, it is necessary to implement a dedicated third-party tracking solution to better measure where your users come from and precisely what happens once the mobile app is installed.
Our consultants drive your campaigns by processing post-installed data from Third Party solutions such as Appsfyer, Adjust, Kochava or Tune. This deduplication of the data will allow you to have a more global and realistic view of the costs of installations but also of acquisitions, afn to build a coherent and efficient global strategy.
Contact us
Case studies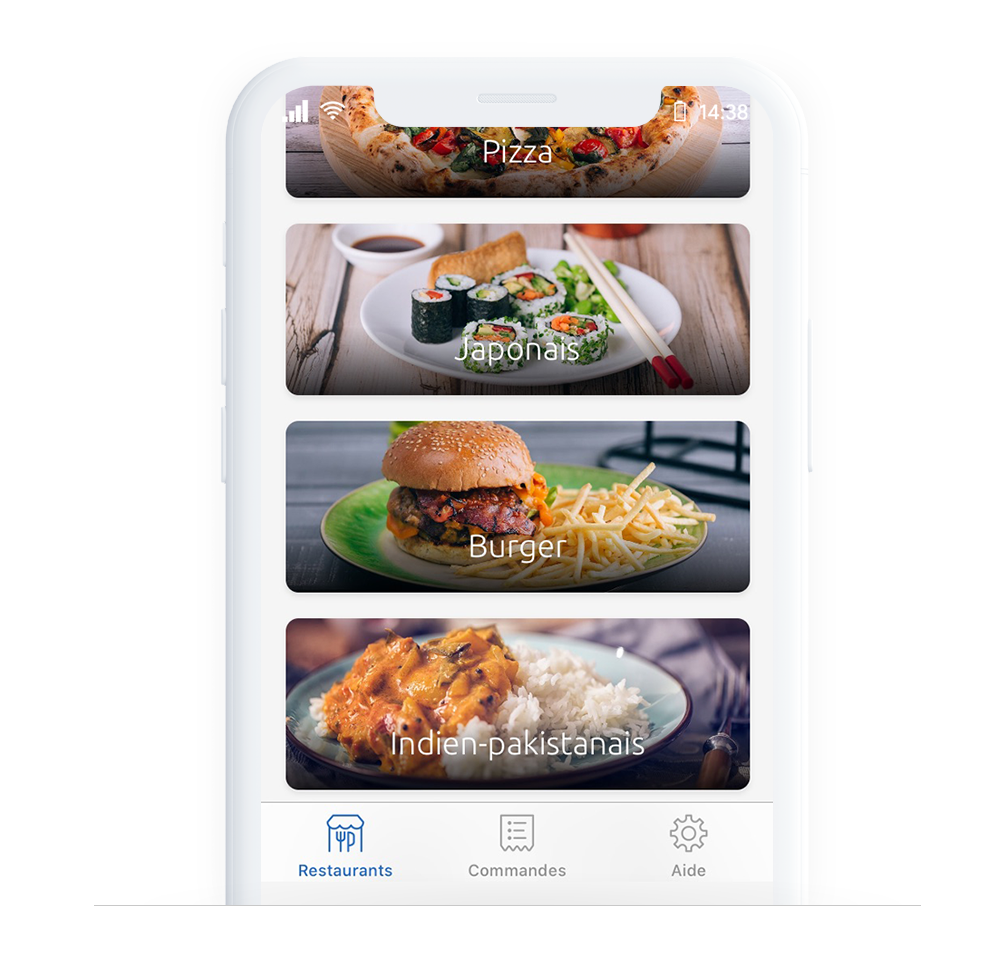 -46% cost per order via the App

Just Eat France accelerates acquisition of new App users via Google Ads
The home delivery company wanted to refocus its acquisition strategy around paid levers like Google Ads and Apple Search Ads, to better capitalize on its users who have already downloaded their Android and iOS app. For Just Eat, exploiting Google's ecosystem to widely distribute its advertising messages and benefit from machine learning to reach the customers most likely to order has proven to be very effective.
With a slightly weaker but highly qualified spread - because responding to a specific query - Apple Search Ads allowed them to offer the app to visitors to the app store using the "search" function by positioning themselves on industry-specific keywords. Ad's up Mobile Experts also work on analyzing synergies and cohort data from different in-app events. This allowed the postorie to understand the behavior of users and to adapt the strategies of each lever for an optimal digital mix.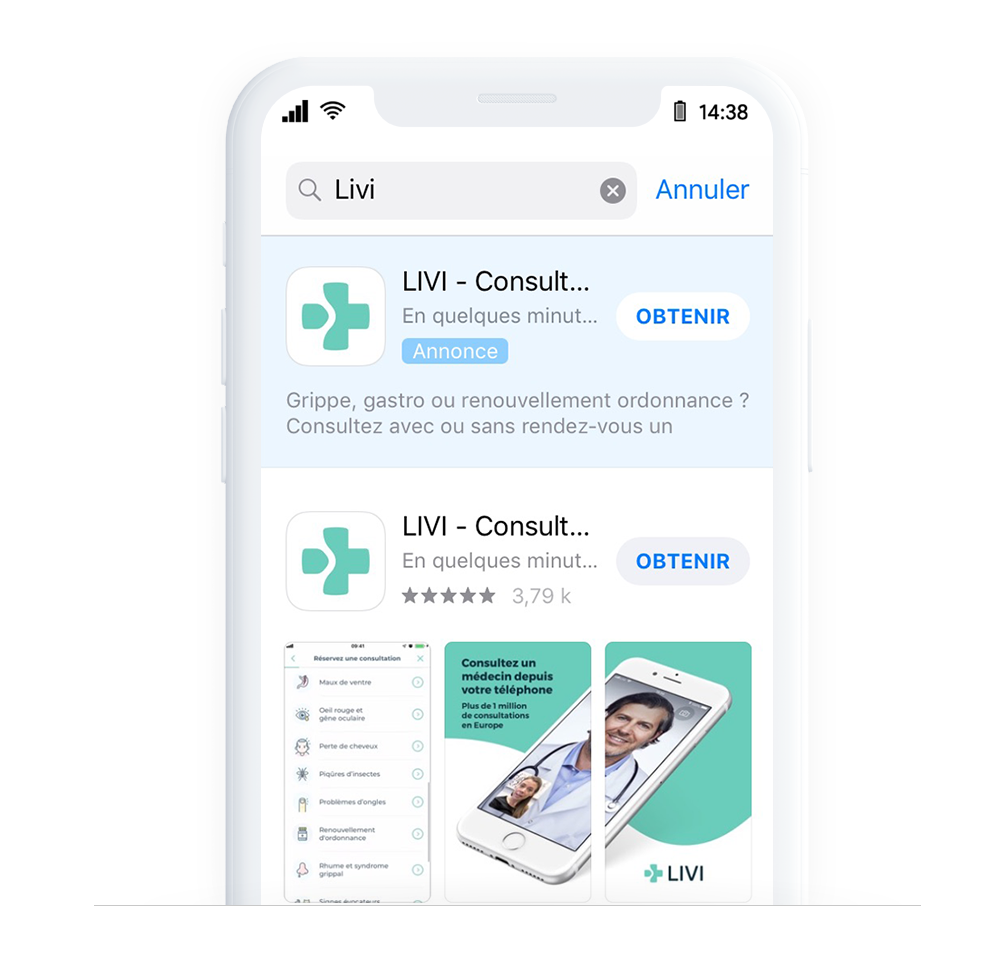 + 75% installation of the App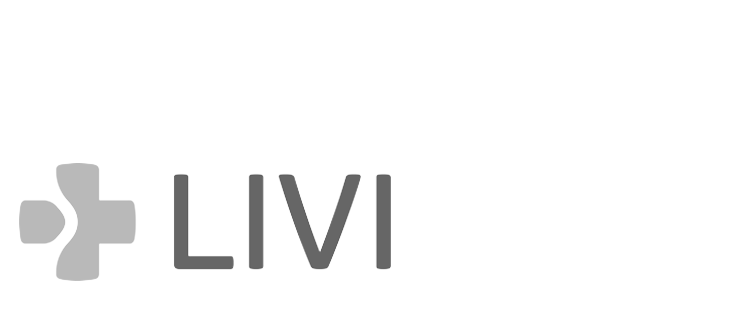 Performance and visibility for LIVI's Mobile App strategy
A major player in the E-health market, LIVI makes it easy to connect practitioners and patients. The aim of the Swedish brand is to make it easier to access care, notably to relieve congestion in emergency departments and medical practices, but also for geographically remote people. Patients can download the app for free and be put in touch with a doctor in a matter of minutes to get a medical diagnosis and an electronic prescription if needed.
The main challenge of LIVI was to gain visibility and notoriety among users. Since its launch, the platform has already carried out more than one million consultations in Europe, based in particular on a well-crafted digital strategy, orchestrated by Ad's Up Mobile App Experts. The firm is piloting for LIVI a strategy to promote applications around the main levers apps (Apple Search Ads, App Campaigns) but also on the rest of the media mix in order to address its service to a new audience (Google Ads, Facebook Ads, Snapchat Ads). In a market that is still in full development, the firm is particularly working on the synergy of the various levers in order to be able to refine the audiences in a relevant and rigorous way, and thus offer effective and low intrusive advertisements.