THE GOOGLE ADWORDS CERTIFIED EXPERT SEA AGENCY
Ad's up is an AdWords agency specialising in creating and optimising marketing campaigns on search engines and social media.
Ad's up has expertise in all digital levers from strategy creation, via operations management, to results analysis. Since it was founded in 2012, the agency has chosen to follow a natural development strategy based on its teams' strengths, the best technological tools available on the market and its growing renown. Ad's up has also taken the decision to manage its growth in order to be able to continue to offer its high-quality service. As a result, in 2015 it became the premier independent SEA agency in France. At Ad's up the priority is our clients' success.
Method and Ad's up tools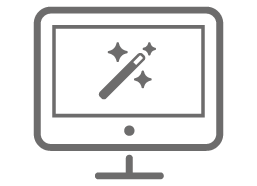 Ad's up listens to you carefully to understand your business. This is the key to an effective, trusting working relationship. We are the AdWords experts; you are the experts in your field. Together, we can mine the depths of optimisation principles. At Ad's up, human analysis always informs the way we use our bid management tools.
A PREMIER GOOGLE PARTNER AGENCY

Ad's up is the premier independent pure player SEA agency. It stands out for its unique expertise and mastery of specialist tools. The accreditation is awarded to agencies excelling in using Google AdWords products. with a sound business practice and satisfied clients and which abide by Google good practice. All consultants hold their own personal certification.
More than 370 customers trust us
Ready-to-wear

Sport

Interior design

Ngos & grant givers

Transport

Software, apps & ict

Interior design

Home

Trade fairs & events