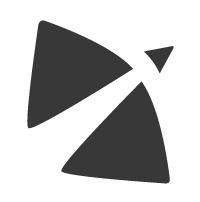 Ad's up
How long have you been around?
Ad's up Consulting was founded in 2012. For 7 years we have been optimising pay-per-click campaigns across all business sectors. With more than 300 active clients in 2016, Ad's up has continually followed a policy of "self-financing" development. In just a few years, the agency has seen its teams and technological tools multiply to meet demand and offer you the highest quality service!
Why choose Ad's up?
Ad's up has a team of SEA specialists who are passionate about setting up and managing AdWords strategies. We provide you with one Traffic Manager who is fully dedicated to your campaigns and is Google certified. There are no interns monitoring accounts here! We work closely with Google and regularly host Google for Pros sessions to share AdWords innovations with the public. In 2015 Ad's up was awarded 1st prize for Google Partner certification, making us the premier certified agency in France!
Can I talk to a Traffic Manager before we work together?
Yes, absolutely! Things could begin with a discussion via the Ad's up site chat window. You can also phone one of our agencies directly. In any case, it's important that we discuss your situation, aims and issues before considering what action to take.
How often are reports issued?
Our service includes at least a weekly or monthly report. However, your Traffic Manager can prepare reports more often according to your needs and how much data there is available. Our service is tailor-made for each of our clients.
Do you always have to appear at the top of search results?
Being at the top is often what advertisers would like. But it's not always the best strategy. Our aim is to bring you the maximum amount of qualified traffic to achieve the goals we set together. If you appear too high up, you may not achieve your financial goals (target ROI/target CPL) and you may exceed your maximum budget.
Does having an audit done commit me to anything?
Our audits let you take stock of your AdWords account. You are not committed at all. An audit lets us highlight different areas of improvement for your campaigns in order to boost their performance. When the audit has been completed, we offer you a quote which you can accept or decline as you wish.
How can I contact my Traffic Manager?
Your Traffic Manager is available by phone (direct line), email, on Skype, or on Google Hangouts. Ad's up also has a support line offering assistance 24 hours a day, 7 days a week.
How are Ad's up fees calculated?
Ad's up Consulting offers two management services: "Classique" service: our fees are a percentage of your outlay. "Win-Win" service: we bill according to the outperformance achieved by our campaigns. There is no commitment for either!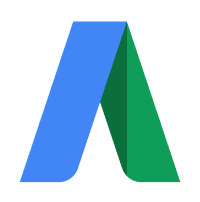 AdWords
How can you be sure you're not going to negatively affect the results of current campaigns?
At Ad's up, we are experienced at and used to taking over accounts. Our main concern is achieving the best performance. However, we won't take risks to do so. Everything we do is carefully considered and totally transparent. Our Traffic Mangers have wide experience of different account takeover techniques so that the transition is as smooth as possible.
Who does the AdWords account belong to?
At Ad's up the AdWords account always belongs to you! We intervene as managers but you keep your administrator access. You can carry on connecting to your account normally during our work. If our collaboration comes to an end we give you back your entire account.
Who looks after purchasing advertising space?
The client is always in charge of purchasing advertising space direct. Ad's up is the non-paying representative. We manage your budget but we don't pay any marketing costs.
Can I make changes to the account?
You keep access to your account but we advise that you don't make any changes yourself. They would interfere with the optimisation process and any tests being run by your Traffic Manager. This is why Ad's up provides you with one agency representative who knows your accounts well and optimises them on a daily basis.
Do you manage platforms other than Google Ads?
Yes of course! We optimise accounts on all pay-per-click platforms: Bing Ads, LinkedIn Advertising, Facebook for Business, Twitter Ads, Viadeo Ads, etc.
Does a robot optimise my campaigns?
No! At Ad's up humans are the ones who work on your accounts. You have one dedicated Traffic Manager. As a result, you won't be having to change who you speak to every few months.
Do you have any automated tools?
We do of course use the best Bid Management, feed management and Bid Automation tools to manage your high-volume campaigns. However, setup and checks are always the responsibility of your SEA Consultant.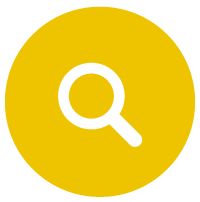 SEO
Do I have to choose between SEO and SEA?
These two types of optimisation: organic (SEO) and paid (SEA) work well together. It's not advisable to choose between the two, but to work with both simultaneously. In some areas, optimising SEO can benefit SEA. SEO work on landing pages will make them more relevant for your AdWords campaigns, your Quality Score will improve and you will be able to reduce your CPC while keeping your search result positions.
Does Ad's up offer organic SEO?
Ad's up Consulting is highly specialised in managing advertising space purchases. We don't carry out any SEO services. However, we do work with partners who specialise in organic SEO and can point you in their direction.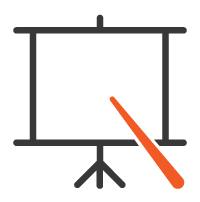 TRAINING
Do you offer training?
Yes, we provide Google Ads training. Just like our SEA services, training is fully tailor-made for each client. We create the perfect programme for your requirements and knowledge level.